Modern Astro Services Trivandrum
Modern Astro Services is a famous astrology center located in Thiruvananthapuram, Kerala, INDIA. Established by leading Astrologer Remesh S Nair , Modern Astrology Services offers all types of Vedic astrology services such as horoscope checking, astrology prediction services, and marriage compatibility.
The time when Astrology was considered and looked upon as mere superstition has changed. Today, Astrology is being used successfully by modern media too. Further, various religions and cultures which once criticized Astrology have slowly begun to take parentage of this science form. The reason being, the new generation of astrologers have connected and used astrology with real time practical life.
Shri Ramesh S Nair is one such astrologer who has earned fame by using astrology to solve problems of practical and day to day life. Shri Ramesh S Nair has earned fame through worldwide predictions during 2004 – 2005. His Guru is Professor N. E. Muthuswamy. Shri Ramesh S Nair dedicates all his success to his Great Lord Parameshwara.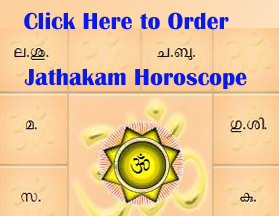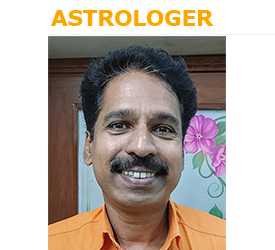 Today's Nakshatra & Daily Horoscope Forecast
Date
27-05-2017
Kollavarsham
Edavam
13
Sani
Nakshatra
Makayiram
Working Hours
7 am to 12 noon only.
2017 Astrology Rasi Predictions - Remesh S Nair
Good Results Waiting in 2017
During 2017 major planets Saturn, Jupiter and Rahu transit to next rasi making good results for some rasis. Nakshatras – Aswini, Bharani, Pushya, Aslesha, Maka, Purvaphalguni, Uttaraphalguni, Hasta, Chitra, Swathy, Visakha, Satabhisha, Purvabhadrapad etc will get Positive Results. Stars in Aries, Aquarius and Libra Rasi may get improvements in profession. Natives who have been trying to get overseas jobs will get good opportunities after March 2017. Although some disturbances in household seen for Virgo Rasi stars, general period is good for homely happiness. People engaged in creative works and Law field will get more progress in career. Getting Govt aids and help from friends for starting new ventures, Purchase of land or building, Purchase of new vehicle, getting good marriage proposals etc are the other positive results seen during 2017.

The Nakshatras not mentioned in the above group may have to go through some difficulties in family life and finance-- especially Kritika, Rohini, Mrigsirsha Firsthalf, Moola and Purvashada.